19 July, 2016
How to Make Crab Dip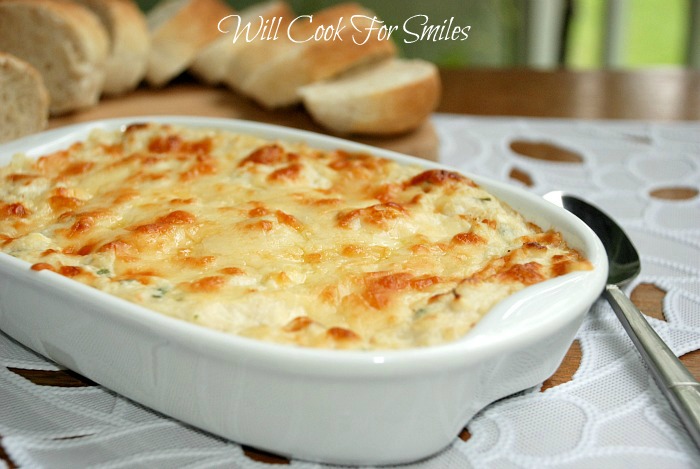 Posted in :
Snacks
on
by :
allison
Crab Dip
Ingredients for making Crab Dip
Canned crabmeat, drained, cartilage removed 5oz
Low-fat cottage cheese 1 cup
Horseradish 1/2 tsp.
Salt 1/4 tsp
Skim milk 1 tbsp
Margarine, softened 1/4 cup
Onion powder 1/4 tsp
Sliced Almonds 1/4 cup
Instructions for making Crab Dip
Combine first 7 ingredients in blender. Blend smooth. May be beaten in a bowl instead of blending. Add more horseradish to taste. Turn into 1 quart casserole. Smooth top. Place almonds in 375 degree oven for about 4 to 6 minutes to brown. Remove and sprinkle over casserole. Return to oven and cook for about 20 minutes until hot. Makes 2 1/2 cups.