12 April, 2016
How To Make Parsley Cheese Ball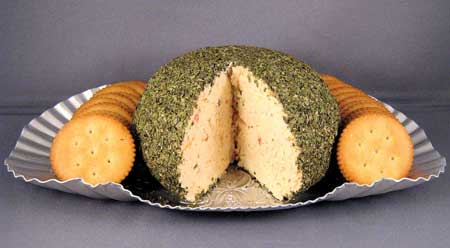 Posted in :
Snacks
on
by :
allison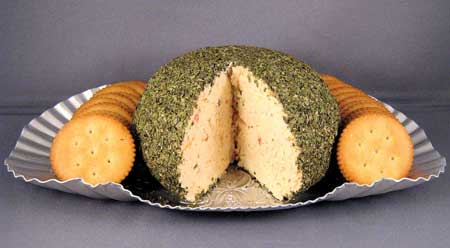 Cheese Ball
Ingredients for making a Parsley Cheese Ball
Low-fat cottage cheese (less than 1% MF), rinsed and drained well 2 cups
Margarine, softened 1/2 cup
Granted low-fat sharp Cheddar cheese (less than 21& MF) 2 cups
Chopped pimiento 1 tbsp
Chopped green pepper 1 tbsp
Onion flakes 1 1/2 tbsp
Worcestershire sauce 1 tbsp
Lemon juice 2 tsp
Cayenne pepper 1/8 tsp
Chopped fresh parsley 1/2 cup
Instructions for making a Parsley Cheese Ball
Place cottage cheese and margarine in blender or food processor. Process until smooth.
Combine next 7 ingredients in large bowl. Add blender contents. Mix well. Chill several hours over night.
Shape into ball. Roll in parsley. Chill. Makes 3 1/2 cups.