20 January, 2016
How To Make Stuffed Mushrooms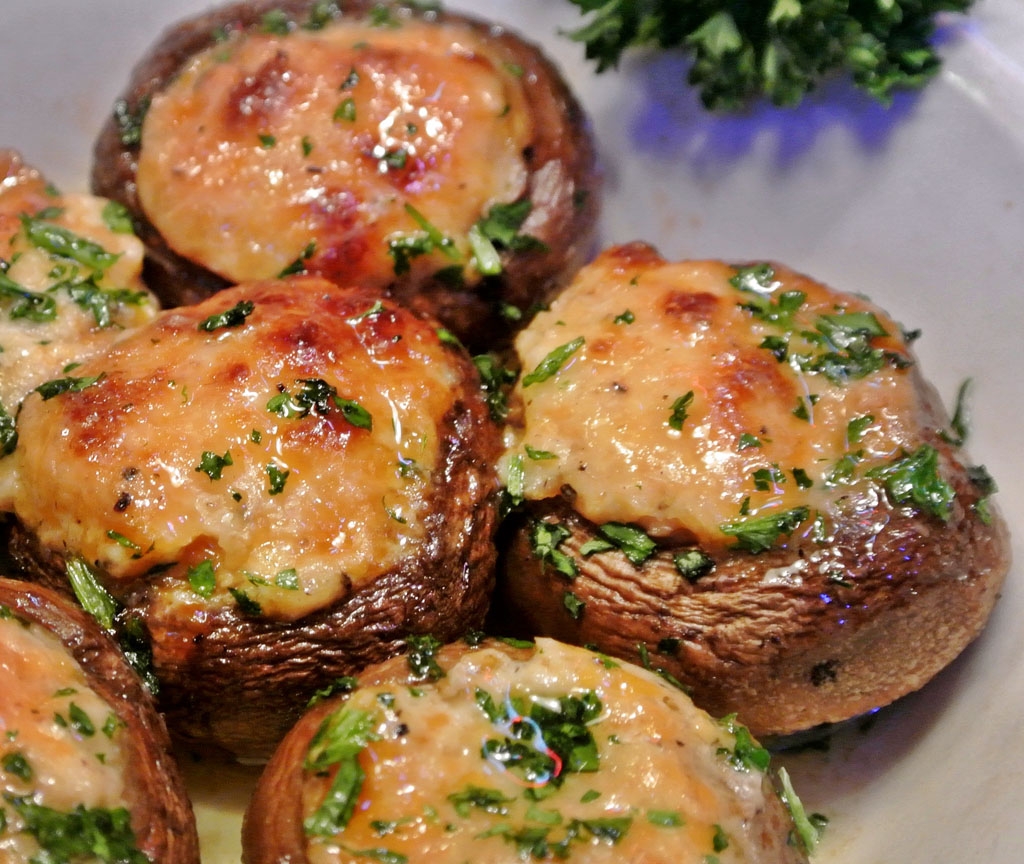 Posted in :
Dinner
on
by :
allison
Stuffed Mushrooms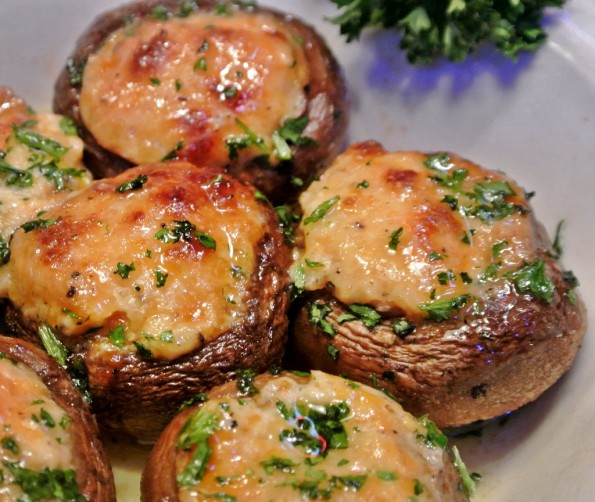 Ingredients needed for Stuffed Mushrooms
Large mushrooms   18
Finely minced onion 3 tbsp.
Finely chopped celery 3 tbsp
Reserved mushroom stems, finely chopped
Garlic powder 1/4 tsp.
Water 1/3 cup
Dry bread crumbs 1/2 cup
Grated Parmesan cheese 2 tbsp.
Parsley flakes 1 tsp.
Salt 1/4 tsp.
Pepper 1/8 tsp.
Poultry seasoning 1/8 tsp.
Bacon bits, crushed to a powder 1 tsp.
Making Stuffed Mushrooms
Remove mushroom stems carefully and reserve.
Place next 5 ingredients in frying pan. Bring to a boil. Cover and simmer gently about 5 to 6 minutes until celery is cooked. Add a touch more water as needed. When celery is cooked, drain.
Add bread crumbs, cheese, parsley salt, pepper and poultry seasoning. Stir well. Stufff mushroom caps. Arrange on backing sheet.
Sprinkle with crushed bacon bits. Bake in 350°F (175°C) oven for 15 to 20 minutes. Serve hot Makes 18