26 April, 2016
How To Make Smoked Salmon Spread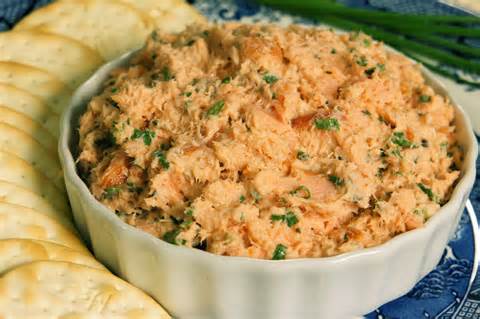 Posted in :
Snacks
on
by :
allison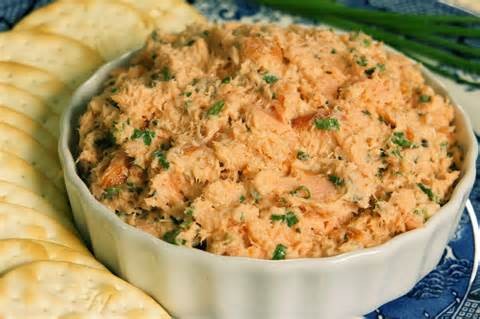 Smoked Salmon Spread
Ingredients for making Smoked Salmon Spread
Low-fat cottage cheese (less than 1% MF) 1 cup
Margarine, softened 1/4 cup
Granted onion 1 tbsp.
Lemon juice 1 tbsp.
Horseradish 1 tsp.
Salt 1/4 tsp.
Liquid Smoke 1 tsp.
Canned salmon (red is beat). drained 15 oz.
Chopped fresh parsley 1/4 cup
Instructions for making Smoked Salmon Spread
Combine first 7 ingredients in small mixing bowl. Beat until smoth.
Remove round bones and dark skin from salmon. Add salmon and beat in slowly. Pack into shallow serving dish.
Sprinkle with parsley. Chill until ready to serve. Makes 2 2/3 cups.