2 February, 2016
How To Make Tuna Toast Points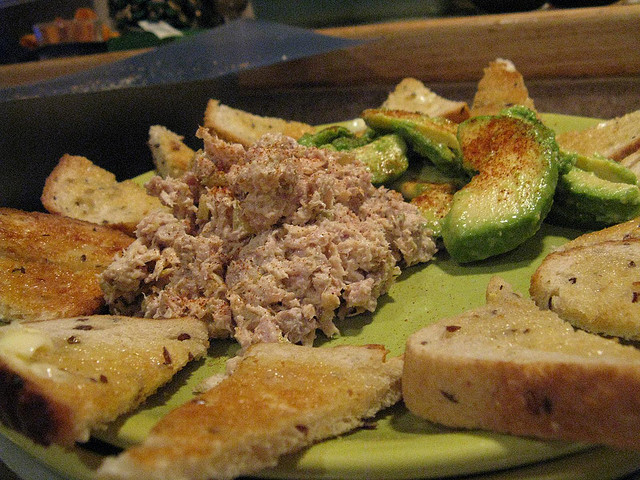 Posted in :
Snacks
on
by :
allison
Tuna Toast Points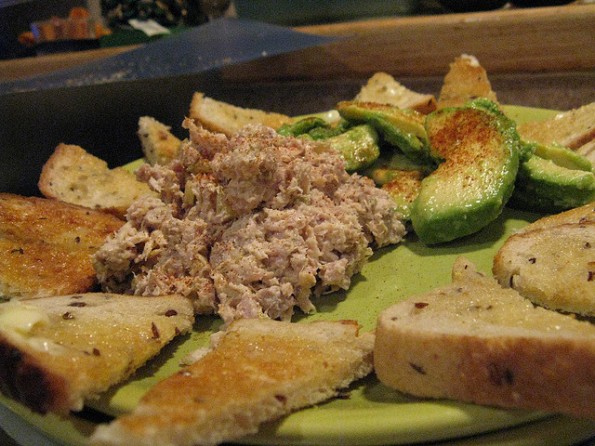 Ingredients needed for Tuna Toast Points
Light salad dressing (or mayonnaise) 1 cup
Curry powder 1/2 tsp.
Canned white tuna, water packed, drained 6 1/2 oz.
White bread slices, crust removed 12
Grated low-fat medium Cheddar cheese (less than 21% MF) 1/2 cup
Making Tuna Toast Points
Mix salad dressing and curry powder. Add tuna. Sir.
Cut bread slices in half diagonally. Arrange on cookie sheet. Toast 1 side under broiler about 1 minute. Remove from oven. Turn bread over. Spread untoasted sides with tuna mixture.
Sprinkle cheese in center of each piece. Broil about 2 to 2 1/2 minutes, until lightly browned. Makes 24.